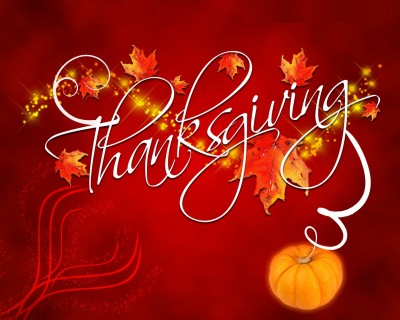 November is the month when all Americans celebrate Thanksgiving. We give thanks for the abundance that America has provided us all. It is truly a unique American holiday.

We in Local 3 are proud citizens and in addition to Thanksgiving have negotiated into most collective bargaining agreements the day after Thanksgiving as a paid holiday. We have designated it as "Harry Van Arsdale Jr. Day." Like Thanksgiving Day, we recognize the enormous positive effect the life of Harry Van Arsdale Jr. has had on our lives and the lives of our families. His sacrifice, dedication and leadership have provided all of us with higher standards of living and cradle to grave benefits that give us a security most workers do not enjoy.
For many members, his foresight to establish Electchester Housing as an affordable development for Local 3 members provided the "leg up" many needed in their purchasing of homes for themselves and their families. His legacy continues today through the on going affordability of Electchester for members and their families. His foresight resulted in educational benefits that have provided members and spouses with college educations. His positive effect was not limited to Local 3 members. His work as president of the NYC Central Labor Council affected the lives of thousands of workers. His life's work resulted in the betterment of countless lives, so on the Friday after Thanksgiving when many of our members will be taking advantage of their day off to participate in the busiest shopping day of the year, stop and pause for a moment and remember Harry.

Help Those Less Fortunate

Happy Thanksgiving!
And
Happy Harry Van Arsdale Jr. Day!
_______________________________________________________
The Harry Van Arsdale Jr. Memorial Association has been established in response to the many organizations and individuals, from all walks of life, who indicated a desire to honor his memory with appropriate and lasting tributes. The Memorial Association sponsors and promotes educational and social projects that express Harry Van Arsdale Jr's lifelong philosophy and commitments.
Harry Van Arsdale Jr's. life exemplified his commitment to worker education, the dignity of work and harmonious collective bargaining between employers and employees, leading to improved working conditions and productivity in the work place.  By bringing his honesty, integrity and good will to every endeavor he undertook, Harry Van Arsdale Jr. was successful in achieving innovative gains that benefited all working men and women.
Harry Van Arsdale Jr's. reputation as a man of highest integrity gained him the respect of business, labor and government leaders, nationally and internationally.  It is the purpose of the Memorial Association to continue the work of Harry Van Arsdale Jr. through establishing lasting memorials that will require individuals to ask. Who was this man? What did he stand for? Why has he been memorialized?
Through future generations asking these questions, the philosophy and commitments of Harry Van Arsdale Jr. will continue to influence the course of events for generations to come.